Couples & Marriage Counseling
You both deserve to be in a happy, healthy relationship.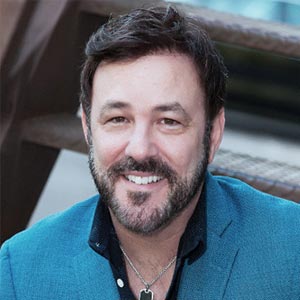 Dr. Kort is available for Couples Intensive Therapy by appointment. Please contact The Center to learn more. 
Couples Intensive Sessions
Does your marriage need help from an expert? No space in your calendar for weekly therapy? Relationship in a crisis? Explore a Couples Intensive with Dr Joe Kort, Ph.D, LMSW.
Couples Intensives are private sessions for just the two of you. Come for a block of time that we decide on together and experience an in-depth relationship intervention that can last a lifetime and help save your marriage. Address conflict, work through problems, increase sexual intimacy, and improve communication in your relationship.
Working privately with Joe Kort, PhD, LMSW, an expert therapist, Founding Director of The Center for Relationship & Sexual Health, psychotherapist, coach and author, you will experience the same benefits of a couples' workshop, with the direct focus being on your personal issues.
---
"Intensives are exactly that, a fast-tracked and targeted session or group of sessions with one goal in mind – saving your marriage. For intensives to be successful, it requires a strong willingness to better the relationship from both sides. The couple checks their egos at the door and we all jump in head first." 
– Dr. Joe Kort
---
What is an intensive? For those who simply do not have the availability for weekly scheduled therapy, or have a major concern they feel they must pay particular attention to, a couples intensive can be a relationship saver. These private sessions resemble a couples' workshop, only much more customizable and comprehensive. Scheduled in four to six hour segments or up to an entire weekend (up to 20 hours) of private therapy from world renown relationship therapist, Dr. Joe Kort.
A Couples Intensive can have a dramatically positive effect on your relationship. We will focus on special specific issues (of your choice) plus conflicts such as:
Communication and Disagreement Repair
Utilizing various therapy modalities as needed or desired by the client.
Intimacy and Connection
Out of Control Sexual Behavior
Sexual Identity Issues
Self-esteem, self-value, appreciation & adjustment issues.
Communications Problems
Erectile Disorder
Low Sexual Desire
Performance Anxiety
Emotional Closeness and Passion
Affair Recovery
Infidelity Disclosure
Sexual Desire Issues
Pornography and Internet Abuse
Premature & Delayed Ejaculation
Sexual Addiction or Compulsion
Trauma and PTSD Recovery
New Monogamy Visions
Painful Intercourse
Sexual Anxiety
Sexual Self-Esteem Issues
Create your Own Intensive – Set your own Couples Intensive therapy needs and we'll create the perfect program for you!
To learn more and for rates contact Dr Joe Kort directly. Private sessions are set up over a long weekend for a block of time we decide on together. Please contact Joe's office assistant with your requests/questions at OfficeMgr@crsh.com or call (248) 399-7447.
The Center's Newsletter
Sign up for our free monthly newsletter updates.